Samir & Prachi Ruikar
I met Manish around 6 years back. First he started with our horoscope and unlike others he mentioned few of the remedies to handle or avoid difficult situations as well he advised for having couple of stones. His remedies really worked well for us. Even after coming to Sydney we consult him and found his insight in to Feng shui,Astrolgy to be very thorough and would recommend anyone to consult Manish as I know we all need right advise at right time which manish can definitely give you all.
Girish Karkhanis


Houston , Texas


"Manish is definitely one of the best astrologer's of his generation. Not only does he have the ability to make accurate forecasts but he also provides appropriate guidance and options conforming to needs and situations. He is a true professional with compassion and a higher sense of responsibility."
Dr Sonali Sinha


Consulting Homoeopath
Course Co-ordinator,Symbosis physical Training Programme.


" My first interaction with Mr. Manish was through his wife, she being a close friend of mine. That was a time of a major upheaval in my life. In my interpersonal relations, death of a family member, marital problems, financial problems, all seemed to be taking their toll. I had reached a stage where faith, persistence, patience, prayer all seemed to fail. It was as this time that I was guided to him . I must say, that it takes a person totally submerged in this art and science to be so accurate in not only telling me why I was going through all this, and more important, what I could do to handle it.I followed his advice accurately. Used the precious stone he suggested; said the mantras he told me. And since then, I never looked back. All things seemed to fall back in place.My faith in the beauty of life has strengthened since. He has been always very kind, and empathetic, and ever willing to help. What more can be asked of as service from human being to another? "
Aditya Jogdeo


Dr J Pharmachem (INDIA)


The first thing that you notice about Manish is his very positive attitude. His dedication to his work. His patience and his very detailed / precise interpretations. Not even your family doctor can make you relaxed as fast as Manish can.!
Dr J Pharmachem (INDIA) is in the business of manufacturing, trading and sourcing of chemicals, since 1999.
I started this business soon after shifting to Pune after working for TATA group for 6 years in Export department. Export of chemicals is not new to me and since I had previous knowledge of Exports I was expecting success instantly. I began to notice that something was wrong with my surroundings when I started loosing orders after orders, problems in production were almost daily and failure rate was 60-70%. All this was happening when I was giving my 100% efforts to this business. I was not taking any unnecessary risks or gambles.
I JUST DID NOT KNOW WHAT WAS GOING WRONG. THERE WAS NO PATTERN FOR FAILURES.

It was through my cousin brother that I had a chance to meet Manish. My wife insisted that we try his services, after all there is no harm in doing a Vastu / Fengshui audit. I remember clearly when he first came to my old office. His face dropped and became grim. He was looking tensed and worried. Later on he explained to me in his simple way that there was so much of negative energies concentrated in my work space that he needed some kind of self protection. After this initial session where he inspected every nook and corner of my office, and throughly inspecting the surroundings, we sat down for a detailed session of really understanding the basic rules of FENGSHUI AND VAASTU. These rules tell you the importance of directions and what things to keep in which place and what to avoid. After understanding the basic rules even I realised that almost 90% things in my office were wrong/ or wrongly kept.
There was a toilet block near the entrance, this was a very negative force, to add to this negtive force there was a large mirror opposite the toilet block. ( That makes double negative energy)
Blue coloured wall to wall cupboards and a large fish tank in a direction where there must be no water.
Greens and trees in the directions of fire. Everything was a mess.
I ALMOST WONDERED HOW I COULD SURVIVE IN MY BUSINESS IN SUCH A PLACE FOR 3 YEARS.
Anyway we ( I and my wife) followed his advices throughly and have not looked back. I have a new office in just under 6 months, ( which again is checked and approved by Manish) and order books are full almost all times. What is amazing is I am doing this at much less efforts and hardships than in my previous office, ( late nights are out, so is weekend work).
CONCLUSION :
I have been really lucky to meet Manish. He is a through gentleman and a true professional. He knows what he is doing.
Dont' refer to any Vastu / Fengshui books, they are confusing. They can be harmful also if you do things wrong.
Remember to carry a small book in hand when Manish speaks. Some small tips are really worth remembering.
His detailed printed audit reports are amazing.
I wish Manish success and luck with his new web page project and hope that more and more people get his timely advices. Believe me there are more things linked to your success than just luck and hard work. "
Tushar Maladkar


Director ,Bricmont India Pvt. Ltd.
tushar@bricmontindia.com


We hardly believed in the beginning, but...
Since installation of our first Feng Shui object at our office the effects have been extremely positive.
Thanks to Mr. Potdar, his advice for our existing office and suggestions /predictions prior to the acquisition of our new office, have been very truthful. We can now feel the positive nergy that is flowing in the office and the dramatic change not only in the company's performance but also but also in the mindset of people dealing with us.
For the growth one has to be hardworking , determined, visionary etc.but there is always an element of truth in the contribution of the unknown.
...and we started believing...
Our experience with Mr. Manish Potdar has been extremely good. He is very honest and polite."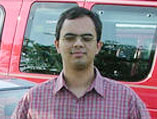 Neeraj Joshi,


Software Engineer, IBM Corp, USA.
neeraj_10@hotmail.com


If I had to describe Manish's astrological predictions in 2 words "Incredibly accurate"
I have been consulting with Manish since the last 10 yrs or so and his advice has been consistently invaluable.
I strongly recommend Manish if you need solutions to your money, family & career problems"
Arun Dixit


Larson &Toubro Ex. Associate Vice President,
WellPoint Health Networks(Blue Cross Of California ) Project Director
arun_dixit@hotmail.com


"Manish recommended particular types of stones for my rings 8 years ago. I followed his advice and ever since my career in the US has been flourishing and I have never looked back."
Deepak Kadam


IT Consultant Sandton - Johannesburg , South Africa


"I met Manish through my close friend (Swapna, Manish's wife) nearly 15 years ago. Of course at that time I was very young and had consulted him with my horoscope. Retrospectively today I can certainly say that he has been quite correct about certain important aspects of my life !!!
He too in so many years has evolved as an excellent astrologer and gemmologist. I have sent many friends to him for guidance and everyone has benefited in his/her personal life. My husband, Deepak, also knows Manish since last 15 years and not only considers him as a friend but also as person whom he can share his personal and professional problems. Manish has consulted Deepak on may occasions and during some difficult times in his career and it has helped us a lot.
He is extremely well read about Feng Shui & Vastu Shastra too. I have had personal interest in this science and he has guided me and Deepak on some aspects of our present home and our new flat. We have only benefited due to his suggestions, however minor. We now being in South Africa occasionally consult him on some of the aspects of Feng Shui for our house.
Above all, Manish is a through gentleman and has always been ready to lend a helping hand to everyone. I must recommend him to whom-so-ever concerned to definitely consult Manish for timely advice on Feng Shui, Vastu Shastra, Astrology & Gemmology. His guidance to enhance your life really matters all as its very precious to us. We all need positive and vibrant energy to surround us & Manish will definitely use all his knowledge and experience to guide you successfully !!!
We both wish Manish all the very best for the good work he selflessly does for people. "
Mrs Anju Pavan Devnani and family


Proprietor-Deluxe Talkies


"Today, the world needs magic, without which life is incomplete. Great intelligent people like Mr. Manish Potdar do such magic. He is the only person whom we trust. This is my personal and family experience. I am from Bombay , and after marriage, I settled in Pune . It is then that I met him, about 11 tears back. After 4 years of marriage, I was not conceiving. But we accurately followed whatever he told us to do The precious stones he gave us, and the poojas to be performed. We went to a place in Nasik , to Trambakeshwar for this pooja.
We then succeeded. I got a baby boy. It completely changed the course of our lives. Whatever Mr. Manish writes and gives us comes true. And so we have faith in him. You may feel all this unbelievable. But when you meet Mr. Manish, you too will find your dreams coming true. In my family, we have used the precious and semi precious stones he advised. We have bought, Pushkaraj, (yellow sapphire), Gomed,(Hasonite), Neelam (blue sapphire) and till today we never had any ill effect from them. It is not that we use these stones to make a show, but we find them extremely effective, and also seem to lead us along the right way. Initially we had gone from one astrologer to another, and were always told different things, sometimes contradictory. But Mr. Manish was the only person who proved to be right. He is very talented, and intelligent, and has never said anything wrong. I am very happy in life today. I have 2 sons, and lead a luxurious and happy married life. We have all the luxuries one can dream of. I cannot explain how this magic is, but it has lead us to believe in Mr. Manish with our heart and soul. I don't say he is God. But I will surely say that he is the way through which one can contact God. He also gives the Japanese 'Reiki', which is like a God's gift to him to help out people in distress. We have had a good experience of this. Diseases like cancer, paralysis, heart related problems, find comfort, and relief in Reiki. It seems like God has blessed Mr. Manish with the ability to guide, and help people in distress. I have seen people who are tired and frustrated with life, find new assurance, and positive energy to fight out. One must experience this most trusted man of our family a least once to believe. "
Gauri Nafrey


Central London (UK)


"I recieved some useful insights and astrological guidance when faced with difficult choices. Mr. Potdar was very helpful and informative, and the course of action advised by him was positive".
Mr. Ravi Patankar


Proprietor, General printing Works


" I met Mr. Manish Potdar about 10 years back. I was running a printing business on a small scale, with a limited work. He adviced me to use a yellow sapphire, when I first consulted him. My business started picking up fast. Few years later he adviced me to use an Emerald in addition after studying my horoscope. From the day I started using it, I have progressed so fast, I have no time to look back. I believe that my hard work has got the right opportunities ever since. Today I own a big printing unit, with the latest machinery, in a prime location. Thanks to Manish Potdar and his valuable advice."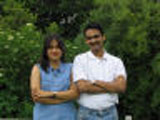 Santosh Vazarkar


Software Engineer,wilco, new york, USA


"When i was about 7 or 8 years oldshri manish had seen my horoscope, and.he had made certain predictions in the horoscope.it's amazing to see that most of the predictions made by him have come true. to quote a few
I shall be doing engg which i actually did.
I shall settle down quickly (i got job thro campus interview even before declaration of result)
I shall visit a foreign country (i got opportunity to visit usa immdtly after taking up job)
I shall be staying away from my parents (i am away from my parents since i am in usa due to job reqmnt)
these are just a few examples.interstingly all the predictions have been made just after my birth. I wish shri manish potdar all the best so that he coninues to make such predictions on other's lives and guides them to overcome hurdles in their lives if any.
S.R.Vazarkar


A ddl general manager,Bharat Heavy Electricals Ltd.


" We have been conssultig shri manish potdar for last 18 years on various issues starting with astrology to vastu shastra and feng shui.shri manish potdar has charted horoscope of our entire family (myelf,my wife and two sons).the predictions made by him have amazingly come true.like: i will reach to a very senior position in job,i will visit a foreign country and so on.my elder son would do engineering,he would get job very quickly,he would visit foreign country ,mostly he will have to stay away from us and so on.with the grace of almihty all his predictions have come true.
Shri manish potdar is a very enthusiastic learner and as such he tries to acquire in depth knowledge of any subject that he decides to take up as a professional.i along with my family wish him all the success in his profession so that he can enlighen many others like us on their future and also guide them on remedial actions to avoid pit falls in their lives. "
Charudatta Nafrey,Jyoti Nafrey


Gaurangana Creations, Pune


"I wish to particularly thank Mr. Manish for your help in predictions made available regarding my business venture and my daughter's service prospects. These have been a source of anchor.It also helps one getout of dilema.' I had consulted you maybe before 2 years back. You had seen my horoscope and palms. Your predictions were good. Most important you had advised me to perform Tripindi Shraddha. I did that last year and now I feel much better.
Thank you for this solution and wishing you a happy new year.